Friday, August 20, 2010 at 12:00PM
Not only will it help your SEO - Search Engine Optimisation
It will also help you engage your clients
This article was written by Brie Stewart,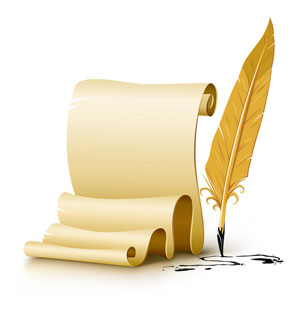 With the recent release of Google Caffeine, frequently updating informative, quality content to your website has never been more important. Regularly adding fresh content effectively increases not only the visibility of your website, but also assists with boosting your natural search engine rankings.
A perfect way to take advantage of this is to utilise a blog on your website and upload articles on a regular basis. This enhances the authority of your website and plays a major role in achieving top rankings for competitive keyword phrases. However, sometimes the hardest part of initiating the article writing process is gaining the inspiration or the article idea to start the ball rolling. Here are some article development and writing tips to make the process easier.
Creating Your Article Topic
The first task when writing an SEO article for your blog is to identify a high impact article topic. It is best to make your article topic short, snappy and appealing. Here are some ideas for topics ideal for your blog:
Lists: '5 Ways Google Caffeine will Effect SEO'
How To's or Tutorials: 'How to Optimise Your Website for SEO'
Case Studies: 'Analysing Website X's Online Conversion Strategies'
Anecdotal, Experiences or Review
Once you have identified your topic and defined what areas your article will address, it is time to build the content. In doing this, there are some basic "do's" and "don'ts" to keep in mind to construct an informative article.
7 DO'S for Your Blog Article
Inform, Educate or Offer Free Advice
The purpose of articles on your blog should be to inform and educate people on a particular area of your industry or service. Through sharing this knowledge you further build your authority online setting yourself up as an industry leader.
Deliver on your Promise
Always ensure that your article covers all areas of the topic first initiated in the article lead-in paragraph. It is important to deliver on your article information promises.
Make Your Article Message Concise
The ideal article length for your blog is a minimum of 500 words and a maximum of 750. Longer articles are not necessarily better. Make sure your article is accurate, educates and is concise in conveying your message.
Stay Focused
To assist keeping your reader's interest, use short paragraphs which address only one idea, topic or concept at a time.
Ease of Read
For ease of read, utilise bullet points and numbered lists. This breaks up the article content and allows people to scan-read your article; taking from the article the key areas of importance or relevance.
Separate Your Information
The use of subsections within your article with subheadings allows people to identify the areas of importance. This also splits up the article content making the information easier to read.
Include Internal Links In Your Article
When writing your article, make sure to include two to three high search volume keywords relevant to your business. Utilise these keywords to enhance your website's internal linking structure; linking to the relevant service pages within your website.
4 DON'TS for Your Blog Article
Plagiarise Content
Make sure your content is original. Your article must not contain any material that could be considered defamatory, libellous or infringing on legal rights of others.
Duplicate Content
To avoid duplicate content when referencing within your article, do not use any more than 5 lines of quoted or sourced material.
Promote or Sell Your Services
Avoid writing articles on your blog that promotes or sells your service or products. The main purpose of your article should be to inform and educate.
Direct Your User Away From Your Website
Do not include links within your article that directs your user to click away from your article or website. You should focus on keeping your readers on your blog or reading further about your business and service offering
It is a great idea to get your team involved in writing articles on a regular basis. Not only will you have regular articles to upload to your blog, but you will also further build the credibility of your team with potential and existing clients.
Source:
Web Profits